We offer hands-on cooking and baking classes to enthusiastic home cooks at our kitchen in Natick, MA.
Artisanal home cooking
Hand-made pasta? Sashimi? Medium-rare rack of lamb? Port reduction? With our help, you can do it all! In Helen's Kitchen, you won't only learn the right cooking techniques, but discover the local farms, fishmongers, and butchers who are as passionate about gastronomy as you are. We don't dumb things down. With proper training and practice, your home cooking can rival the best restaurants of Boston.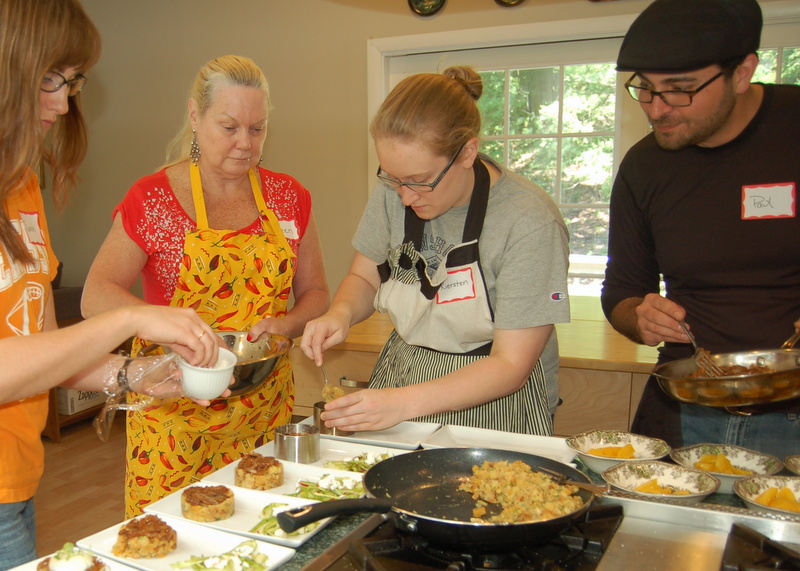 Public Classes
Our public classes focus on techniques rather than on recipes. We keep the class size small (8 students max) and make sure you get plenty of hands-on practice. We encourage you to get messy and learn by doing, not by following along in your recipe handout.
Private Classes
Our private classes are completely customizable. It can be an in-depth exploration of a cooking technique or ingredient for a small group of passionate and experienced cooks (up to 8 people) -- just like our public classes, but on a day and time that works for your group and with menu flexibility. It can also be a memorable way to bring your family, friends, or co-workers together for a celebration (up to 12 people). Like a restaurant with an open kitchen where the diners are invited to join the fun of cooking. If you love to entertain, but dread the shopping and cleaning, this is a perfect way to throw a party and improve your cooking skills at the same time.